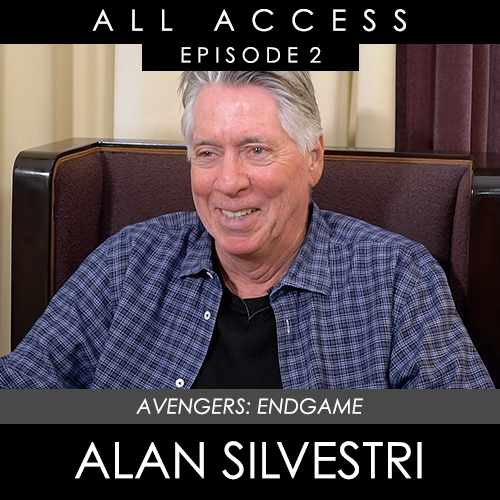 [Watch the video interview on our YouTube Channel]
He got Arnold to the choppa, put the fly in Marty McFly, helped Forrest run like the wind blows, made sure we found out who framed Roger Rabbit, made you cry over a volleyball, and is now making sure Thanos is put in his place.
Honored to welcome back composer Alan Silvestri for another in-depth All Access interview. In this conversation we dissect some of Alan's early defining moments that set him on the path to becoming composer, early mistakes he made that served as teachable moments, and we break down his creative process and what it truly means to be a storyteller. Other topics include overcoming self-doubt, how living through both happy and sad life moments help make you a better storyteller, working with directors, becoming the character you're writing for and much more.
In our previous All Access we looked at a lot of Alan's iconic projects, but here we breakdown some of the most iconic themes Alan has written from films like Predator, Back To The Future, Who Framed Roger Rabbit?, Forrest Gump and of course Avengers. Learn the thought process behind some of these themes and how they came to be.
Listen to How Alan approached his Marvel scores as we reflect back on Captain America: The First Avenger, Avengers, Avengers: Infinity War and the big finale that is Avengers: Endgame.
A Film.Music.Media Interview | Produced & Presented by Kaya Savas