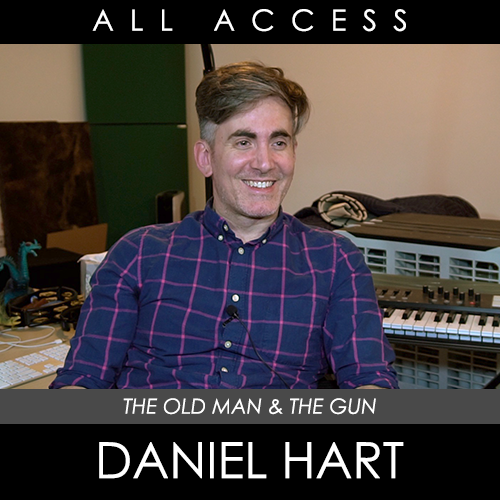 [Watch the video interview on our YouTube Channel]
Daniel Hart may be a relative newcomer to the world of visual media scoring, but he has already established himself as one of the best auteur composers working today. His collaborations with director David Lowery have been extremely notable, and so has his projects with other directors and producers. Daniel is behind the scores to Ain't Them Bodies Saints, A Ghost Story, Pete's Dragon, The Exorcist (TV Series) and many others. We also dissect Daniel's two newest projects. The first is Lowery's latest film The Old Man & The Gun starring Robert Redford and Sissy Spacek. The second is the excellent Forever on Prime Video starring Maya Rudolph and Fred Armisen.
On this All Access Daniel talks about his extremely unique path to becoming a composer, and how he still feels like an outsider in this industry from time to time. Daniel talks about his band Dark Rooms, and how it exercises a completely different part of his brain when he's songwriting or going on tour. One of the most interesting things we discuss is how Daniel got the job to score Disney's live-action Pete's Dragon. Daniel talks about how he was initially passed on by Disney for Howard Shore, but that creative differences ended up letting Lowery fight for Daniel and to let Disney give him another shot. Hear how Daniel learned from his mistakes to secure the job, and score his first big studio feature.
Daniel Hart's unique sound palette and intimate way of storytelling makes his scores resonate on a completely unique emotional level. He is such a fresh and talented voice in this industry and it was a pleasure to finally have him as a guest on All Access.
Interview Produced & Presented By: Kaya Savas
Special Thanks: Daniel Hart