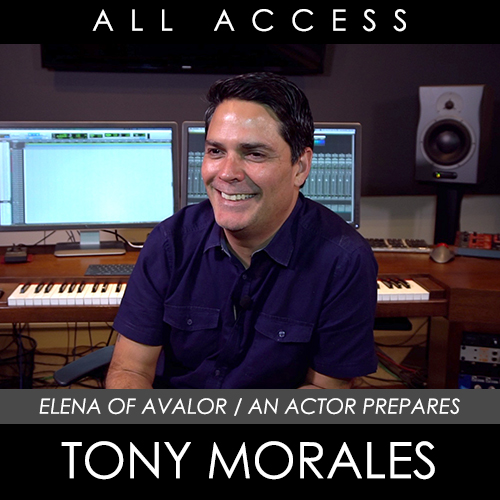 [Watch the video interview on our YouTube Channel]
EMMY-nominated composer Tony Morales joins us for a new All Access. Tony got his big break by having a chance meeting with Harry Gregson-Williams in a pizza shop, this led to commercial work and eventually session musician work along with being an additional arranger and orchestrator for Brian Tyler.
We discuss how Tony's career grew once he got some early experience, and how he developed his sound as a composer on his solo projects. We also dive into many of Tony's projects such as his scores for Bloodline, Hatfields & McCoys, Scorpion, Elena of Avalor and An Actor Prepares.
Tony breaks down the process of scoring TV animation with Disney's Elena of Avalor, and how even with children's animation there is change in how much music is needed and how it acts as a narrative device. We also discuss the new film An Actor Prepares, starring Jeremy Irons and Jack Huston. Tony breaks down character scoring and dealing with tone in comedy.
Some other topics we discuss is how to find confidence in your voice as a storyteller as well as how to deal with rejection, whether that's being replaced on a project or having a cue rejected.
Tony Morales is such a great talent and voice who has quickly established himself as a versatile and in-demand storyteller. It was great having him as a guest on All Access!
Interview Produced & Presented by Kaya Savas
Special Thanks: Tony Morales, Sabrina Hutchinson, Javier Garcia, Defiant PR, The Krakower Group