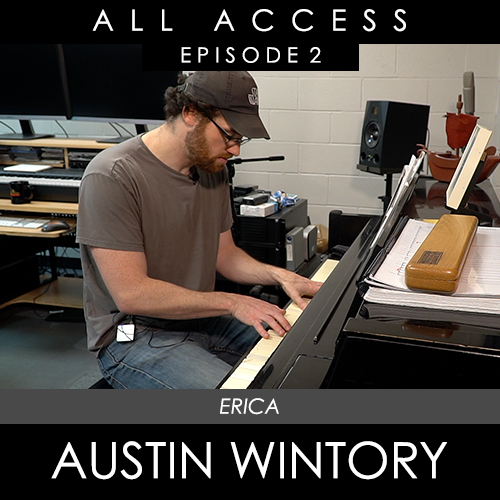 [Watch the video interview on our YouTube Channel]
Austin Wintory is back for another All Access! Austin sits down to talk a bit and revisit the story about his path to becoming a composer, and how important the mentors in his life have been. Austin also reflects on Journey and how a single project from 7 years ago is still very much part of his life and the way he connects with people all around the world.
We move on and discuss some projects that have come out since our last chat like The Banner Saga 3 and Austin's passion project A Light In The Void. The focus of this episode was also to dive into Erica, a new videogame that took years of work but is now finally available on the PS Store for everyone.
Erica utilizes live-action to take you on an interactive dark thrilling ride where each choice has a consequence and can alter the outcome of the game completely. Learn how Austin scored a game that plays out linearly, but where each player might have their own unique story path. Austin also takes us through the construction of his main theme for Erica, he plays it out for us on the piano before dissecting each part on his workstation for us to examine.
We tackle a multitude of other topics as usual from personal stories to views on the industry in another great sit down with one of the busiest and most creative composers working today.
A Film.Music.Media Interview | Produced & Presented by Kaya Savas