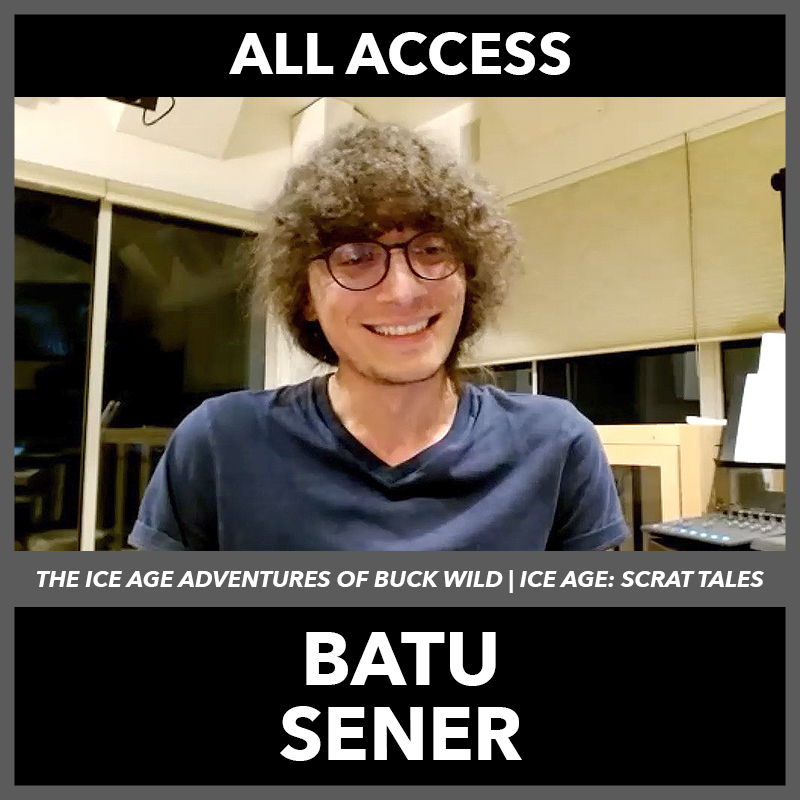 For this All Access we're sitting down with the fun and talented Batu Sener to dive into his recent scores for The Ice Age Adventures Of Buck Wild and Ice Age: Scrat Tales.
Batu is a young composer in Hollywood, and he has been an essential part of John Powell's music team for the past several years working as an additional composer and score producer.
We discuss what it was like relocating to the United States to pursue a career in music, how he met John Powell, and what it has been like working as part of a veteran composer's music team.
Batu also talks about how he convinced John Powell to let him work on his first cue as an additional composer, what it's been like building an amazing relationship with John, and how it feels to branch out to score his first animated feature film.
It was an absolute blast to catch up with Batu and hear his fresh perspective of what it's like to be a young composer in Hollywood today as well as dive into his creative process.
A Film.Music.Media Interview | Produced & Presented by Kaya Savas