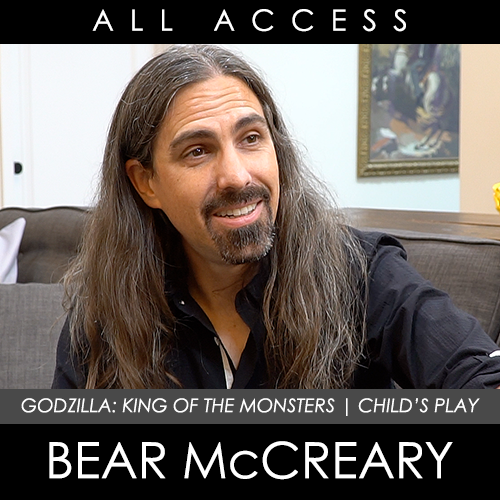 [Watch the video interview on our YouTube Channel]
No matter what the genre or what the medium is, Bear McCreary dives right in to inject his signature sounds and approach to the stories we love. Bear's talents as a storyteller extend across film, TV, and videogames to make our favorite stories come alive.
Bear was one of our first interviews on Film.Music.Media, so it's such a pleasure to have him as a guest on All Access. For this chat we walk through a lot of major moments in Bear's career. Bear talks about having Elmer Bernstein as a mentor, and how he got involved in Battlestar Galactica at the start of his career.
We dive into many of Bear's acclaimed scores including The Walking Dead, Da Vinci's Demons, Black Sails, Outlander, and many more. We also explore Bear's recent scores to Godzilla: King Of The Monsters, Child's Play, The Professor And The Madman, and Rim Of The World.
Bear talks about his approach, including finding his voice as a composer, working with directors, finding the first note, how to carry confidence, thinking outside the box for instrumentation, and much more!
A Film.Music.Media Interview | Produced & Presented by Kaya Savas