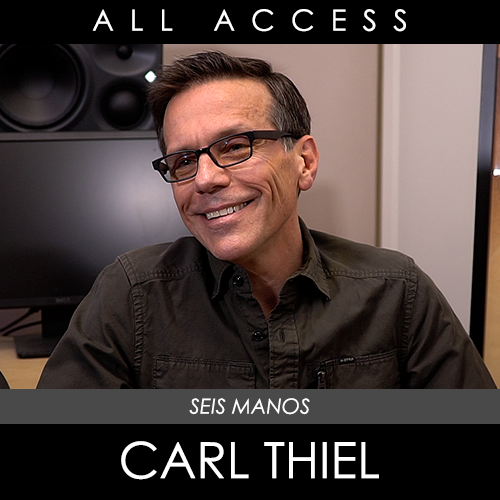 [Watch the video interview on our YouTube Channel]
Composer Carl Thiel's bold sounds and storytelling skills have graced some of the most standout scores across film and TV. Carl's storytelling sensibilities got the attention of filmmaking auteur Robert Rodriguez, where the two's shared love of visuals and music made them click instantly.
Carl's additional work on Rodriguez's features quickly lead to a co-composing relationship where he scored projects like Planet Terror, Spy Kids 4-D, Machete Kills, Sin City: A Dame To Kill For, From Dusk Till Dawn: The Series and many more.
Carl's most recent score is to the new Netflix anime series Seis Manos, which hails from creators Brad Graeber and Álvaro Rodríguez. The ultra original concept sees Carl having to blend genres such as Chinese martial arts, anime, 1970's Blaxploitation, Mexican cinema and more.
We dive into Seis Manos and explore how on Earth did Carl blend all those sounds into something cohesive to bring the series to life. We also look back at Carl's childhood growing up in Mexico, going to High School in Canada, and finally planting his roots in Austin, Texas. Carl also dives into many of his past scores and how he originally wanted to be a director or cinematographer, but his love for writing music won the battle.
Carl's amazing sensibilities and wonderfully bright personality shines directly into the music he writes, and it's a joy to have him on All Access.
A Film.Music.Media Interview | Produced & Presented by Kaya Savas