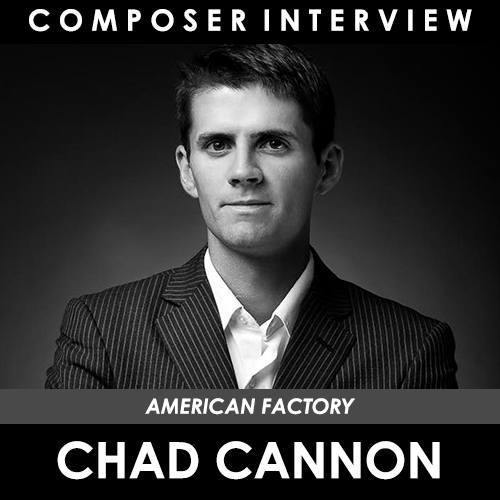 Composer Chad Cannon has worked with composers such as Joe Hisaishi, Howard Shore, Alexandre Desplat and Tyler Bates. His love for storytelling comes from his love of human stories. As a composer, Chas has quickly established his unique voice as a storyteller, and all of that is evident in his score for the Oscar-winning American Factory.
American Factory won the Oscar for Best Documentary Feature at the 92nd Annual Academy Awards. The film is an important look at factories and the people working in them. The film is about a Chinese billionaire who opens a new factory in the husk of an abandoned General Motors plant. We see hope lead to how high-tech China clashes with working-class America. The film is also backed by Michelle and Barack Obama's Higher Ground Productions.
In this interview we learn about Chad's unique path to becoming a composer, and how he ended up in Japan working with legendary composer Joe Hisaishi. We dig into American Factory and how Chad approached the score, including what it means to score non-fiction and help the story of real everyday people.
Chad is a true talent that brings a wonderful touch to his projects and it was an absolute honor to have him as a guest. You can stream American Factory on Netflix.
A Film.Music.Media Interview | Produced & Presented by Kaya Savas