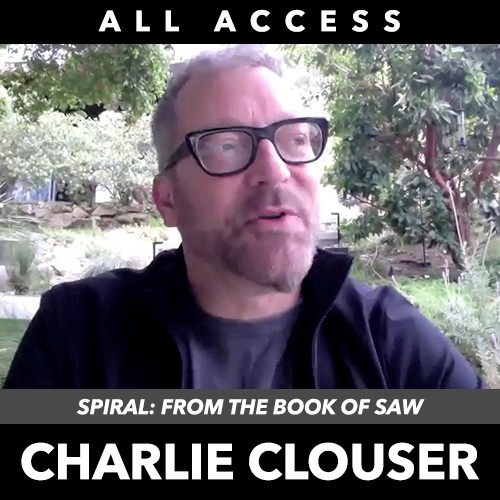 Charlie sits down for this All Access interview to discuss his path to a career in music, his techniques, what he learned from his career in music before composing, and of course we explore some of Charlie's scores including his most recent one for Spiral: From The Book Of Saw.
Charlie discusses his early childhood and how he ended up on the music path, including his days as part of Nine Inch Nails and working with other artists. We look at Charlie's first foray into scoring for visual media with the TV series Fastlane. Charlie then tells the story of how he got the job to score the first Saw film.
We discuss the evolution of the Saw franchise and what it's like being one of the only people to have worked on all 9 films, and how to play within a horror franchise's formula. Charlie talks about working with the various directors who came into the franchise and how he approached the industrial sound that the films needed. We also discuss how Spiral is branching away from the formula and how it required a different approach with the music.
We tackle topics like scoring against sound effects, finding the right tones and atmosphere, working with directors, scoring television, and where he thinks the entertainment industry is heading towards during these times of change.
Charlie is one of the most fun and insightful people to have a chat with, and his ability to wear many hats has proved to make him a versatile storytelling force.
A Film.Music.Media Interview | Produced & Presented by Kaya Savas