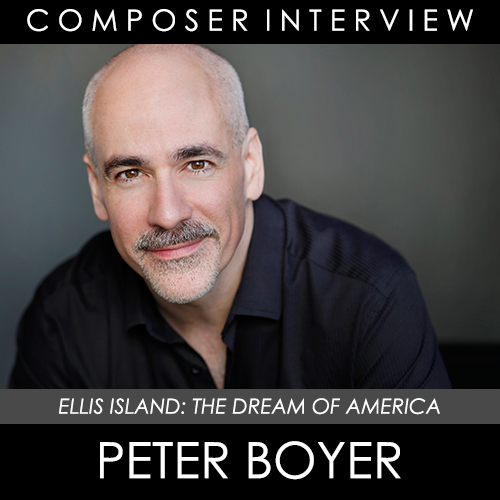 Peter Boyer is a composer, conductor, orchestrator, and professor of music whose work has been performed over 400 times by over 150 different orchestras. As one of the most premiere talents in the concert music world, Peter is sought out and his work commissioned for extremely powerful and unique projects. One of his most recent works that ended up being years in the making is Ellis Island: The Dream Of America; a classical work celebrating the historic American immigrant experience. We dive into Peter's background and what led him on the path to becoming a celebrated concert composer. Peter also talks about how he approached Ellis Island, including incorporating dramatic readings of actual first hand accounts from immigrants who arrived on Ellis Island. Peter also talks about his work as a Hollywood orchestrator and working with composers such as James Newton Howard, Michael Giacchino and Thomas Newman. Ellis Island: The Dream Of America will make its television debut on Great Performances on Friday, June 29 at 10 p.m. on PBS. And you can stream it online afterwards. It was a great pleasure to chat with Peter and get an amazing insight into his process.
Interview Produced & Presented By: Kaya Savas Special
Thanks: Peter Boyer, Jeff Sanderson, Chasen & Company
PBS Great Performances website page on Ellis Island: http://www.pbs.org/wnet/gperf/ellis-i...
PBS official YouTube channel: https://youtu.be/KTwCr7NrFBE