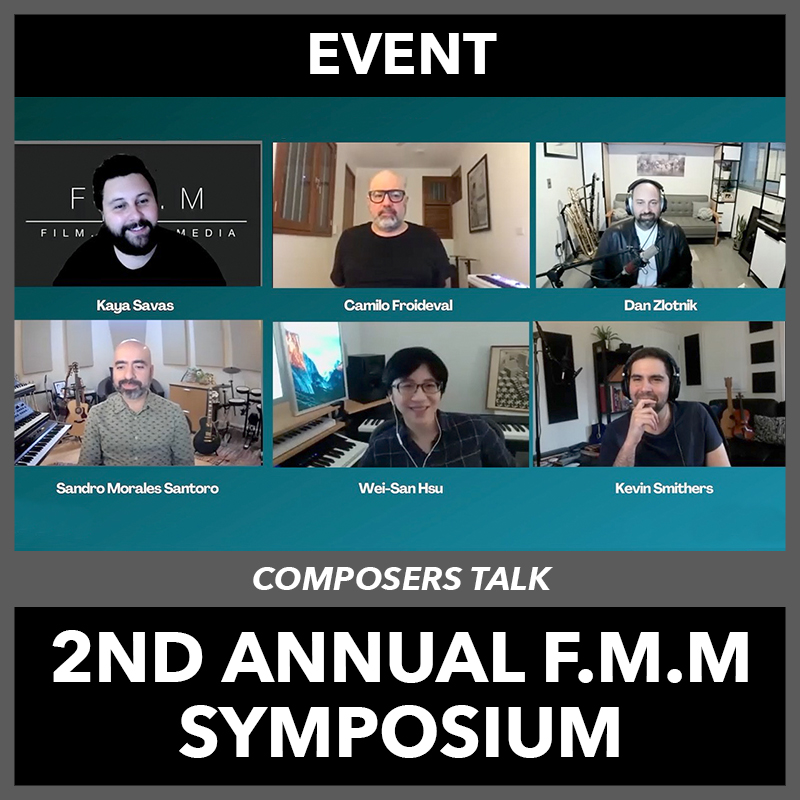 Stories have the opportunity for international reach. This panel will explore how composers uplift stories that appealed to audiences in the U.S. and beyond, as well as share their unique journeys and perspectives.
Join Kevin Smithers, Sandro Morales Santoro, Dan Zlotnik, Camilo Froideval and Wei-San Hsu
We've partnered with our good friends at Impact24 PR once again for our 2nd Annual F.M.M Symposium! This is panel 3 of 3!