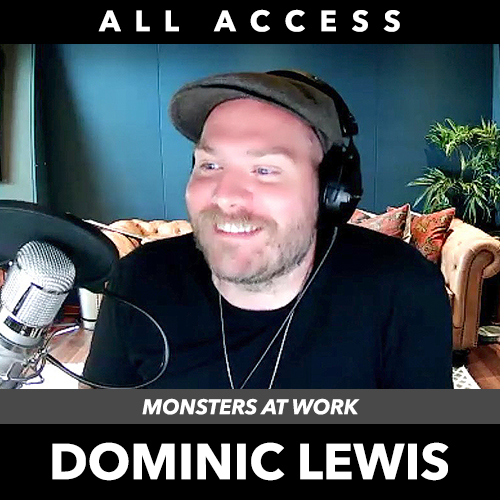 We're celebrating our 80th All Access interview with the always fun and talented Dominic Lewis who is returning for his 4th time in the hot seat. Dom takes some time to catch up with recent projects like Monsters At Work for Disney+, Peter Rabbit 2, Jolt starring Kate Beckinsale, composing the final season of Ducktales, and more!
Dom shares what it was like following in the footsteps of Randy Newman for Monsters At Work, and what he tried to bring to the show musically. We also talk about the electronic-charged soundscape world Dom built for Jolt, and the bittersweet feel of writing music for the final season of Ducktales.
We also discuss how the pandemic pushed studios hard to lean on streaming and what that means for the future. We weigh the pros and cons of what it means for viewers and of course for the talent who make a living making content.
Dom also shares what he has coming up including scoring a film starring Brad Pitt and his new podcast that is now available!
A Film.Music.Media Interview | Produced & Presented by Kaya Savas