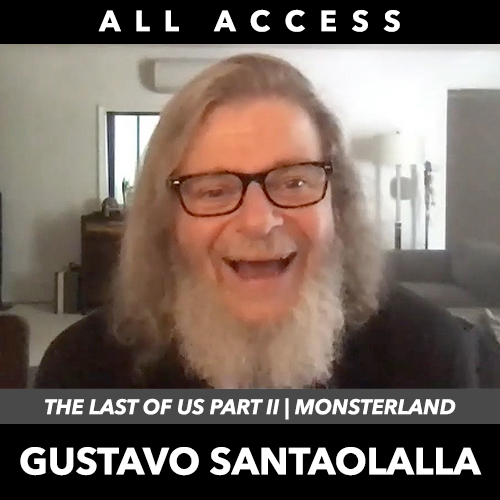 Oscar-winning composer
Gustavo Santaolalla
sits down with us fresh from his ASCAP Composer's Choice Award win at the 2021 ASCAP Screen Awards. Gustavo won for his score to The Last Of Us Part II, and the annual award is voted on by other composer's in the industry.
In this All Access, Gustavo shares how music entered his life and how it turned into a career. He takes us through the early parts of his life and how his career in bands led to writing for film. We chat about the time he met Alejandro González Iñárritu and how that collaboration evolved. Gustavo also talks about how he met Ang Lee, and how he wrote the entire score to Brokeback Mountain in 15 days. We cover some other topics such as how Gustavo is always searching for "the wrong note."
We also chat about The Last Of Us and The Last Of Us Part II. Gustavo talks about why he decided to take the plunge into scoring a video game, and how he worked with Neil Druckmann on the two projects. We examine the western genre elements in the score as well as how he utilized minimalism and dissonance to create a sparse musical soundscape.
We also touch upon his score the Hulu original series Monsterland, which premiered last fall and how he enjoyed diving into the horror genre for the anthology series.
Gustavo's warmth and passion exudes from from his work, and it's why his music connects with and resonates so much with people around the world.
A Film.Music.Media Interview | Produced & Presented by Kaya Savas