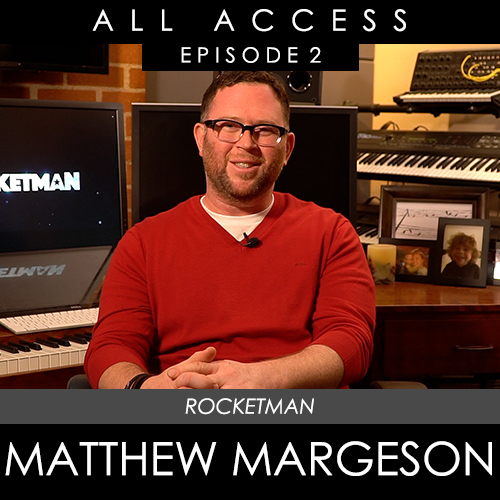 Composer Matthew Margeson has been behind some of the most stylistic and bold scores in recent memory. His work on films such as Kick-Ass 2, the Kingsman franchise, Eddie The Eagle, Miss Peregrine's Home For Peculiar Children, and now Rocketman has showcased his versatility across many genres.
Matt joins us for his second All Access, this time to dive into the amazing world of the Elton John biopic, Rocketman. Matt reunites with Eddie The Eagle director, Dexter Fletcher for this wondrous yet dramatically heavy exploration of the highs and lows of Elton John's life as he exploded into one of the biggest musical artists of all time.
Learn how Matt worked alongside renowned producer Giles Martin (son of George Martin) to help blur the lines between song and score. While Giles Martin and his team were responsible for reimagining Elton John's classic songs, Matt worked alongside to write a score that created a seamless musical narrative. Matt also shares how he worked closely with director Dexter Fletcher to find the right tone and approach for Rocketman and how to support the creative vision of the film.
We explore other topics such as what Matt learned early in his career working for composers such as Henry Jackman and Hans Zimmer, and what fuels his inspiration for writing music today.
A Film.Music.Media Interview | Produced & Presented by Kaya Savas