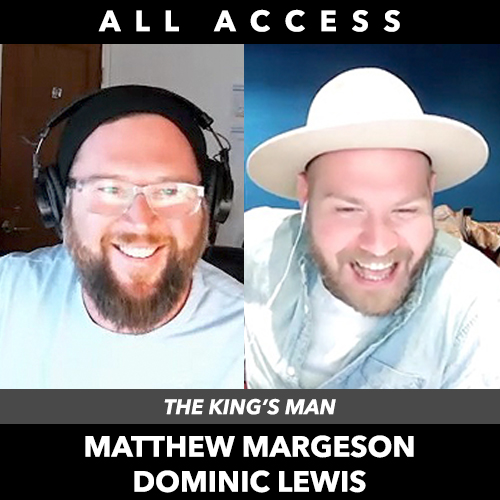 Matthew Margeson And Dominic Lewis are taking their friendship to the next level and are working side by side to co-compose The King's Man from director Matthew Vaughn. You've seen them on All Access before, but now we're diving into their latest collaboration together.
Matt and Dom discuss how they met working for composer Henry Jackman early in their careers at Remote Control Productions. We talk about late night coffee chats at 3am, and how the two always wanted to co-compose a film together.
Matt and Dom then take us into the world of Matthew Vaughn's Kingsmen films, and how the two of them came onboard together to work on The King's Man. Hear about the approach of how this new film gave them the opportunity to really start fresh and not feel obligated to reference the other two films given that it's not connected by timeline or characters.
We end the interview by playing a little "Newlyweds" Co-Composer Edition! Matt and Dom are put to the test and see how much do they truly know about each other!
A Film.Music.Media Interview | Produced & Presented by Kaya Savas