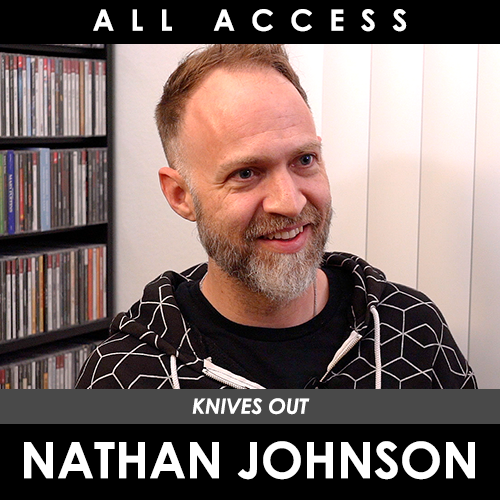 [Watch the video interview on our YouTube Channel]
Nathan Johnson's versatility as a composer and a storyteller can be seen across all his scores as well as all his projects he does outside of film composing. In this All Access we take a trip down memory lane as Nathan talks about growing up with his cousin, director Rian Jonson.
Both Nathan and Rian dabbled in music and filmmaking when they were younger, and that blossomed from being family members messing around to the two of them being creative partners. Nathan has scored every one of Rian's films except Star Wars: The Last Jedi (for obvious reasons).
In this All Access we dissect scores such as Brick, The Brothers Bloom, Looper and of course Knives Out. We also dive into Nathan's work as a director with some of his extremely amazing music videos and other visual art. Hear about Nathan's general approach and process to scoring plus tons of amazing stories such as when Rian Johnson invited him to the scoring sessions of The Last Jedi.
It's a joy to sit down and just talk and dissect creativity with a composer and visual artist such as Nathan, who has the rare perspective of coming at music with so much else in his creative repertoire.
A Film.Music.Media Interview | Produced & Presented by Kaya Savas