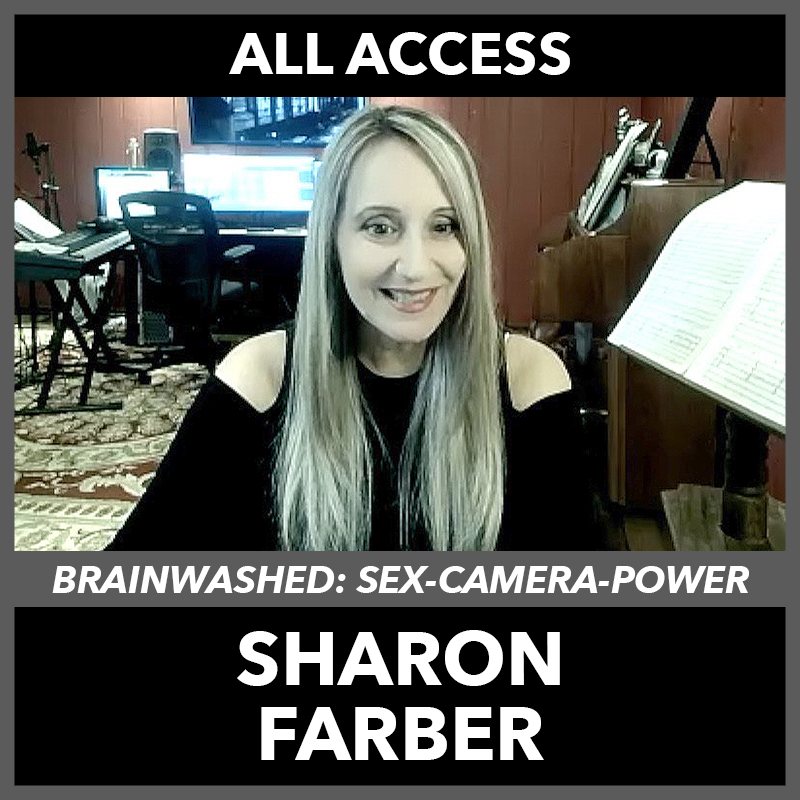 Composer Sharon Farber joins us for this illuminating and fantastic All Access conversation where we take a look at her path to becoming a composer, her work in film and television, her concert work, and a deep focus on her new score to Brainwashed: Sex-Camera-Power.
Sharon will also be discussing her work on Brainwashed with director Nina Menkes on January 24th for an ASCAP Screen Time Conversation which is part of ASCAP's annual Sundance Music Cafe. People can check that out by creating a free account at festival.sundance.org.
For this discussion, we focus on Sharon's versatile career and look at her general approach to both writing for the screen as well as writing for the concert stage. Sharon talks about her love for working with musicians and embracing everyone's personal voice and styles.
We then take a close look at her score to Brainwashed and how she had the rare opportunity to use an orchestra for a documentary score, and how working on the film opened her eyes to how film being told through the male perspective has objectified women for decades, and what the ripple effect of that is on society. This results in an amazing dialogue about the visual language of cinema and how women are portrayed onscreen, which is the central subject of the documentary as well.
Sharon is an incredible storyteller and one of the most talented composers working today, and she brings some amazing insight to the craft of composing.
A Film.Music.Media Interview | Produced & Presented by Kaya Savas