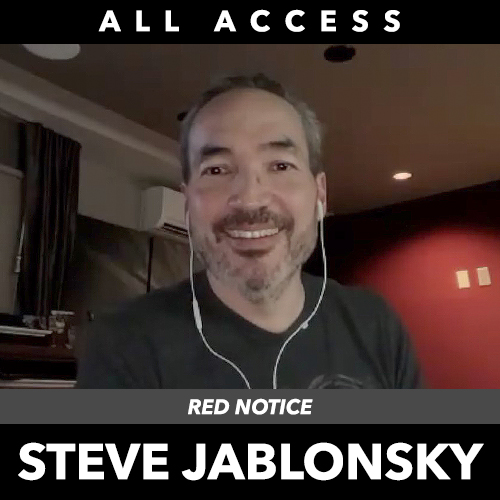 Composer Steve Jablonsky joins us once again for a new All Access interview. Steve recently re-teamed with director Rawson Marshall Thurber for Red Notice, which just recently became the biggest opening weekend ever for a film debut on Netflix.
We dive into Steve's score for Red Notice and talk about balancing tone to make sure the score is fun but still has weight and stakes. Steve talks about leaning into the genre of caper films and utilizing some elements in the score that give a great nod to the genre.
We also rewind the clocks a bit to discuss Steve's score to Bloodshot starring Vin Diesel, which came out right at the start of the pandemic.
Steve also shares his views about scoring a film for Netflix and what his take is on the debate of seeing films in a theater vs streaming at home.
A Film.Music.Media Interview | Produced & Presented by Kaya Savas