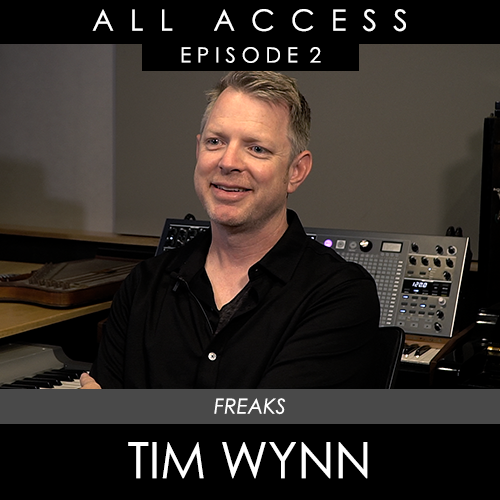 [Watch the video interview on our YouTube Channel]
Tim Wynn is one of the most talented storytellers working today. He brings his amazing personality to all his music, and injects his projects with wonderful themes and a deep emotional current. It's such an honor to have him back on All Access for the second time.
For this discussion we revisit Tim's path to becoming a composer, including how he and Christopher Lennertz met in school and became best buds. The two of them opened up Sonic Fuel Studios together, where both of their studios reside.
We breakdown a handful of Tim's career highlights including The Simpsons Game, The Darkness II, Red Faction: Guerilla Mech X4 on DisneyXD and his newest score to the acclaimed feature Freaks. Hear Tim breakdown his process including his continued collaboration with director Zach Lipovsky, and how the music he wrote based solely on the script was played on set during the filming of the movie.
We tackle some other topics including finding your own sound when you're starting out, how to deal with rejection and criticism, and finding confidence in your abilities and your music.
A Film.Music.Media Interview | Produced & Presented by Kaya Savas